Check out these noteworthy Real Impact moments!
The Fairfield Inn Rehoboth receives a shout out for recognizing a guest in trouble.  Instead of ignoring the situation the Team was compelled to help this person and reached out to his family who were very grateful and headed to pick him up.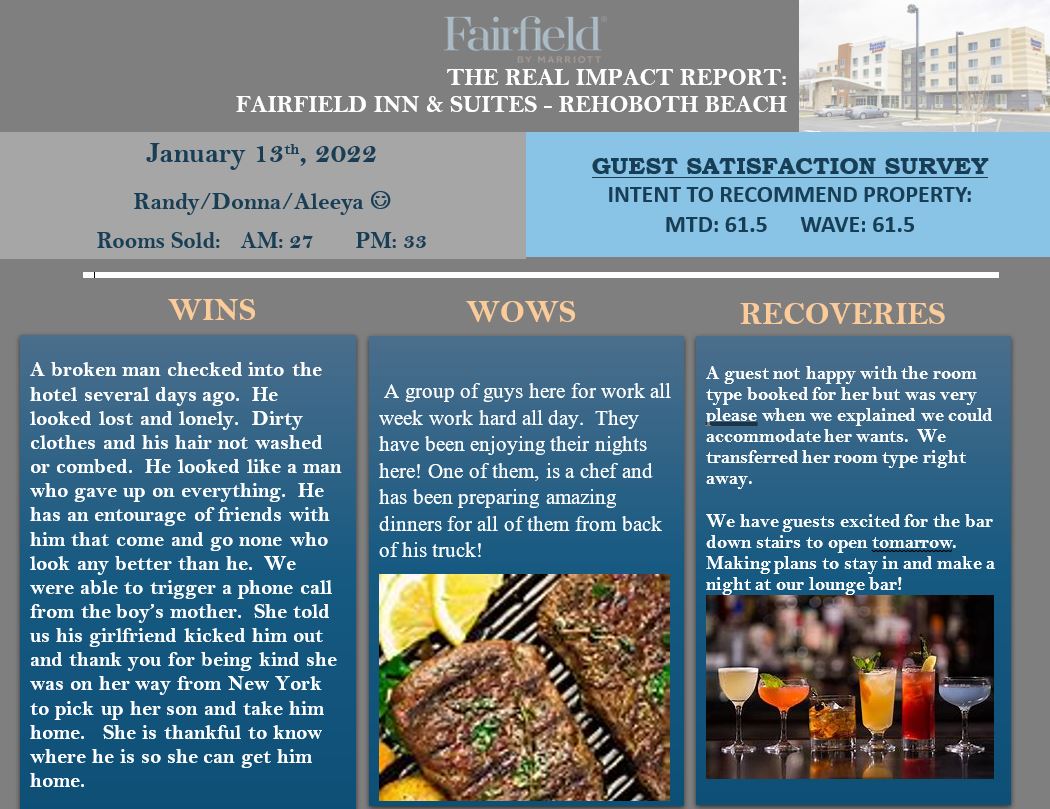 The HIE Bushwick is being recognized for the way the team rallied to handle a power outage affecting their hotel in the neighborhood that lasted for close to 19 hours, from 1:00AM until 8:00PM.  The fire was caused by an underground transformer that blew up.